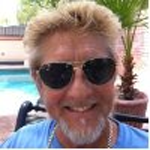 Jack Williams, owner of Sultan Products in Tucson, Arizona, is the inventor of the new JetArray® InLine therapy jet for gunite spas. This remarkable new jet is protected by two U.S. Patents with a third patent pending. Marketed exclusively by Custom Molded Products of Atlanta, Georgia, a major manufacturer of pool and spa products.
Jack has 42 years in the swimming pool industry as a sales person, designer, sales manager and pool building company owner. He has personally designed and sold over 2,000 pools in Tucson and Colorado and his company in Tucson built another 2,000. His expertise includes how to design for the sale, how to qualify the client, how to close business, how to avoid construction conflicts and how to maintain rapport with clients during construction.
Jack now devotes all his time to the JetArray® therapy jets, working with CMP and directly with builders across the country.