Introducing the All New JetArray® InLine Therapy Jet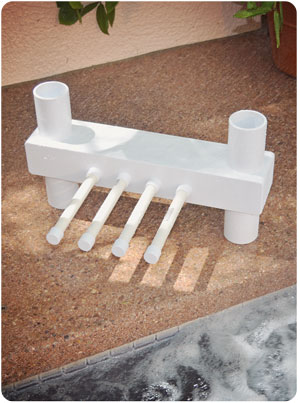 Sold exclusively by CMP
Want supercharged bubbles? The All-New JetArray® InLine therapy jet delivers better action than any standard jet. The JetArray® InLine operates on 25 GPM and features 4 JetPorts on each unit. The JetArray® InLine can be interconnected in series creating millions of bubbles!
The first new therapy jet for gunite spas since 1969.
Provides better action than standard therapy jets.
Easy installation in any configuration including the spa floor.
Can be installed as a swim current exercise station.
Requires no additional parts or servicing.
Does not require an air blower.
U.S. patents # 6,804,842 and 7,493,665.
---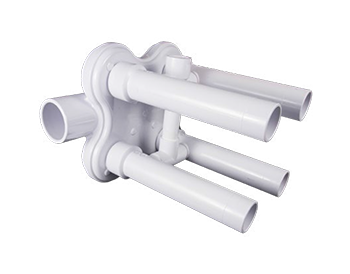 JetArray® Cluster
Create a powerful, deluxe spa seat. The JetArray® Cluster is a professional system that speeds up the installation of multiple jets, and creates an even water flow distribution. This patented system prevents under performing jets caused by plumbing high and low. The JetArrays® are the best way to achieve a consistent, powerful spa seat installation.
70-80 GPM*
2″ Socket (Water) × 3/4″ Socket (Air)
Includes 1″, 1.5″, & 2″ Adapters
U.S. Patent # 6,804,841